New Zealand Free Phone 0800 733 505
Fine Wine Delivered Since 1945
Search
Glengarry Thorndon Quay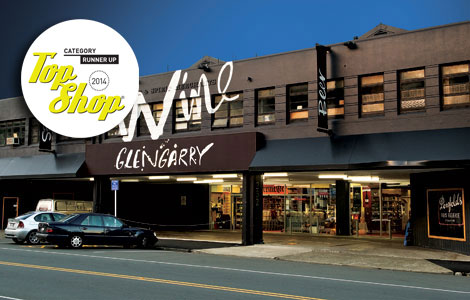 | | |
| --- | --- |
| | |
| | Delivery |
| | Free Parking |
| | Ice |
| | Fine Wine |
| | Glass Hirage |
| | Room Hirage |
| | Tastings |
| | Wine Courses |
Hours

| | | | |
| --- | --- | --- | --- |
| Today | 9:00am | - | 8:00pm |
| Saturday | 9:00am | - | 8:00pm |
| Sunday | 10:00am | - | 5:00pm |
| Monday | 9:00am | - | 7:00pm |
| Tuesday | 9:00am | - | 7:00pm |
| Wednesday | 9:00am | - | 7:00pm |
| Thursday | 9:00am | - | 7:00pm |
The flagship Glengarry store in Wellington is located at 232 Thorndon Quay on a major road in and out of the CBD. Surrounded by other retail and trade businesses including Resene Paints which is directly opposite the store, Glengarry Thorndon is fortunate to have off-street parking. The store stocks an exceedingly large range of wines as well as premium wines and spirits. The staff are knowledgable and helpful and they wrap a mean present!
Tasting & Events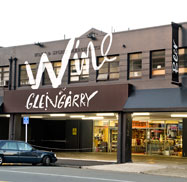 Friday Night Tastings - no need to book, just drop by

That's right, every week, in every Glengarry store, there's a few open bottles for tasting on a Friday evening and our friendly team are always happy to answer any questions you may have about a particular drop. We'll have a few bottles open each Friday to tempt your palate, so feel free to drop on in!
When: 4:30 - 6:30pm Friday 24 May
Where: Thorndon Quay, 232 Thorndon Quay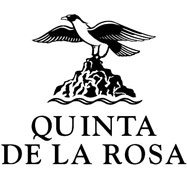 Quinta de la Rosa

Quinta de la Rosa is a family affair and have been producing wonderful port and wine since 1815. Quinta de la Rosa was given as christening present to Claire Feuhaeerd Sophias grandmother in 1906. In 1988 Sophia and her father Tim Bergvist relaunched Quinta de la Rosa as a top quality port producer. We will start with a white port and then try some reserve hwines and lastly finish with a mini vertical of some vintage. This is an opportunity to hear Phil Rowe wax lyrical about this often forgotten and underestimated drink.
When: 6:00pm Thursday 13 June
Where: Thorndon Quay, 232 Thorndon Quay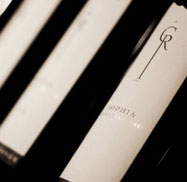 Craggy Range Prestige Collection (Wellington)

Come and join us at this complimentary event, along with Craggy's Chief Winemaker Matt Stafford, to try all the Prestige wines for this year!

The Prestige Collection is a collection of wines that express a combination of exceptional ripeness, exceptional terroir, and the most complete expression of the winemaker's art. They are small volume, exclusive range wines made from their estate vineyards This is a great opportunity to taste these exceptional wines - no need to book!
When: 1:00pm Saturday 15 June
Where: Thorndon Quay, 232 Thorndon Quay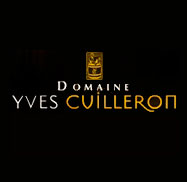 Cuilleron Now and Then

Picked not quite from obscurity but certainly prior to him becoming the international star he is today Yves Cuilleron is one of the producers that I am proudest to present. His feel and passion for the grapes of the Rhone shine in every wine he makes from the humblest appellation wines to the most stellar. The wines are outstanding but his philosophy is simple, "Produce the best possible grapes. For this tasting we will focus on his reds: we will taste the just landed 2010's as well as a bit of a retrospective of some 2008 vintages.
When: 6:00pm Wednesday 19 June
Where: Thorndon Quay, 232 Thorndon Quay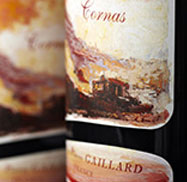 Gaillard Vertically

Pierre Gaillard is described as a life adventurer landscaper/grape grower artisan vintner. Here is a man with a lot on the go never one to sit around and take it easy. He started with vineyards in Northern Rhone and has since been exploring through the South of France. For this tasting though we are firmly entrenched on the steep slopes of Northern Rhone. We are fortunate to be able to do two mini vertical tastings one from Cornas and the other is the illustrious Cote Rotie Rose Pourpre.
When: 6:00pm Wednesday 26 June
Where: Thorndon Quay, 232 Thorndon Quay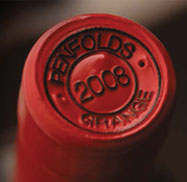 Penfolds Grange Vertical Tasting (Wellington)

What does a 100-point wine taste like? The 2008 release of the mighty Grange has been awarded the magic 100 out of 100 points by Robert Parker's Wine Advocate. In July, Glengarry have a limited number of seats available for a unique opportunity to try the Penfolds Grange wines, from 2001 through to the superb 2008, 100-point vintage. If you were buying these wines, you wouldn't see much change out of $5,000.00. A ticket to our tastings in Auckland or Wellington will cost you $350.00 a head, so it's a great chance to find out what this magnificent wine is all about without breaking the bank.
When: 6:00pm Wednesday 3 July
Where: Thorndon Quay, 232 Thorndon Quay, Wellington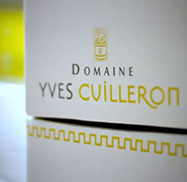 Yves Cuilleron Condrieu

With winter well upon us I thought it was time to have a bit of a break from the hearty reds that we have been tasting. We know that Yves Cuilleron is a master craftsman when it comes to Syrah but this is your opportunity to experience his sheer brilliance with Viognier. We have just landed our new vintages and still have enough existing stock to be able to do three mini vertical tastings.
When: 6:00pm Wednesday 10 July
Where: Thorndon Quay, 232 Thorndon Quay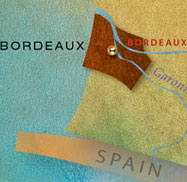 Bordeaux 2009 Left Bank

The vintage conditions in Bordeaux produced wines of such ripeness and alcoholic degree that the British term Claret really is a bit of a misnomer. Light in style these wines are not and what will happen to dense precocious and almost unnaturally supple wines is an intriguing question. As the world warms up is this the style that Bordeaux will become? Unfortunately first growths are beyond the budget of many and have sold out anyway, however four years down the track this selection of second and third growths should give us some answers and provide insights into the character of what is proving to be one of the most exalted years in the history of Bordeaux.
When: 6:00pm Wednesday 17 July
Where: Thorndon Quay, 232 Thorndon Quay


Saint-Emilion 2009

For our second Bordeaux tasting we are concentrating solely on St Emilion. As with the left bank the right bank fared just as well and produced some stunners. I have managed to put together seven lovely wines for this tasting including Angelus that Parker scored at 99 points! This will be an interesting tasting in that this is where Cabernet Franc and Merlot dominate.
When: 6:00pm Wednesday 31 July
Where: Thorndon Quay, 232 Thorndon Quay


The Team
SAM - is malt mad. When he isn't talking about malts he is enjoying a great beer. Always friendly and laughing, he is an extremely hard worker
CHLOE - has taken over from Sophie and is working to keep Philip on the straight and narrow. She will give anything ago and her current favourite variety is Chenin Blanc
PHIL - has worked for Glengarry for as long as anyone can remember. Phil is our resident Bordeaux expert, loves everything fine wine and enjoys spending time creating a meal for his family.
MEREDITH - is our resident Fine Wine person in Wellington. Meredith loves great wine, is passionate about food (a common theme in our team) not content with just working a million hours during the week, you'll find her working at a shoe shop on Sundays.
HANNAH - Hannah has moved down from our Auckland sites and is currently enjoying discovering Wellington's craft beer scene. She also has developed a love for Single Malts.
NIKKI - is our Corporate Sales Representative in Wellington, you'll find her based at our Thorndon Quay store. Nikki has a great sense of humour and an even temperament - a must for this site - oh and her cooking is pretty good.
This Week's Team Pick ...


Champagne Moutard
Brut Grand Cuvée NV
Robert Parker: I was quite taken with the wines I tasted from Moutard this year. The NV Brut Grande Cuvee (Pinot ... More>
now
$36.99