New Zealand Free Phone 0800 733 505
Fine Wine Delivered Since 1945
Search
Pinot Noir Club
Nothing shows the differences between different Pinot Noirs better than lining them up in a tasting and giving them due consideration. And taking a good mouthful or two, too, of course. Liz Wheadon runs our Pinot Club, which looks at Pinot from everywhere -Burgundy, Central Otago, Martinborough and more, and provides a great opportunity to taste some outstanding (and often very expensive!) wines and to see why the Holy Grail of grapes continues to excite and amaze.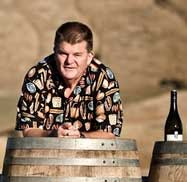 Pinot Noir Club: Escarpment 'Insight Series'

The Escarpment 'Insight Series' allows individual vineyard expression from exceptional sites within the Martinborough Geographic Indication. Larry McKenna has just released the 2011 'Insight Series' wines and to celebrate he is coming to Auckland to host a unique tasting; a vertical of his three Single Vineyards, all together in one tasting. That's right; nine wines, three vintages, three single vineyards. We'll start with a glass of his Kupe Chardonnay on arrival.
When: 7:00pm Tuesday 28 May
Where: Victoria Park, 118 Wellesley St, Auckland



Tasting Clubs
Auckland
Wellington