New Zealand Free Phone 0800 733 505
Fine Wine Delivered Since 1945
Search
Glengarry Bassett Road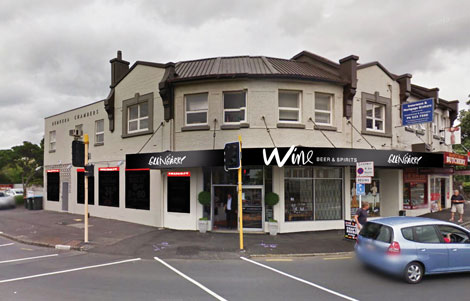 | | |
| --- | --- |
| | |
| | Delivery |
| | Free Parking |
| | Ice |
| | Fine Wine |
| | Glass Hireage |
| | Tastings |
Hours

| | | | |
| --- | --- | --- | --- |
| Today | 10:00am | - | 8:00pm |
| Saturday | 10:00am | - | 8:00pm |
| Sunday | 11:00am | - | 7:00pm |
| Monday | 11:00am | - | 7:00pm |
| Tuesday | 10:00am | - | 8:00pm |
| Wednesday | 10:00am | - | 8:00pm |
| Thursday | 10:00am | - | 8:00pm |
We are delighted to have recently purchased the La Barrique site, long one of the city's better fine wine stores, and we know we're going to get much enjoyment out of managing it and becoming a part of your community. We'd love to see you having a browse in here at the newly-christened Glengarry Bassett Rd - it'd be great to meet you. Glengarry was founded on many of the same principles that La Barrique was - an excellent wine selection, friendly and knowledgeable service and a pleasurable, convenient shopping experience.
Tasting & Events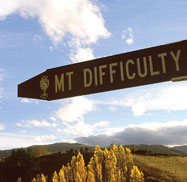 Bassett Road Wine Club: Mt Difficulty with Matt Dicey

Join us at the Bassett Road Wine Club as we explore a collection of Mt Difficulty wines with winemaker Matt Dicey. Situated in Bannockburn, a unique and rare area of extremes, Mt Difficulty has harnessed the once brutal terrain to produce premium wines at the forefront of Central Otago's wine production. We'll be tasting through everyone's old favourites (Pinot anyone?), but with a few exciting new releases sprinkled in there, not to mention the 2012 Long Gully Pinot Noir - a highly awarded single vineyard wine not to be missed!
When: 6:30pm Tuesday 11 August
Where: Bassett Road, 154 Remuera Road, Auckland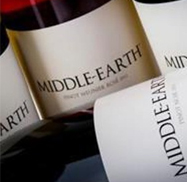 MIDDLE-EARTH with Ryan O'Connell

Join us as we take a journey through our MIDDLE-EARTH wines with winemaker Ryan O?Connell. Located in Nelson, at the top of the South Island of New Zealand, the MIDDLE-EARTH vineyards really are in the centre of the land synonymous with the Middle Earth created by J.R.R. Tolkien. Creating wine that reflects the purity of this environment is a real passion for the family, who have been living on and working the land for over 50 years. The unique combination of local soil, crystal clear water, clean crisp air and hours of sunshine creates grapes that have few equals. It is this fruit that they take very special care in nurturing into wine deserving of the MIDDLE-EARTH label.
When: 6:30pm Wednesday 2 September
Where: Bassett Road, 154 Remuera Road, Auckland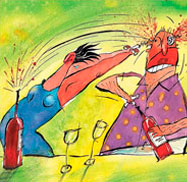 Glengarry Wine Academy Stage II: Wed 4 November - Wed 25 November

Over the last twenty + years, the Glengarry Wine Academy has established itself as one of the leading wine educators in New Zealand. Initially created to train Glengarry staff, it is also widely used by the hospitality industry and wine enthusiasts. Informative, but never intimidating, the Glengarry Wine Academy courses are an opportunity for beginners as well as experienced aficionados to expand their knowledge and develop their interest. This four week course is the second in the series and follows from Wine Academy Stage I. Stage II will start on 4th November and run over the 11th, 18th and 25th November.

STAGE II WINE ACADEMY Staged over four weeks this is a very much hands-on course that encourages participants to enhance their wine knowledge. With a focus on tasting with will look at eight major grape varieties and wine styles and their interpretations from around the world. Premium and super premium wines will be opened for tasting with an average retail price of $50 per bottle.

It is recommended that participants have completed Wine Academy Stage I (or similar course) before embarking on Wine Academy Stage II.

Gift vouchers are available for those looking for that special gift!
When: 6.00pm - 8.00pm Wednesday 4 November
Where: Bassett Road, 154 Remuera Road, Auckland


The Team
DANIELLE - Danielle is a lover of all thing aromatic from Riesling to Albrino. When she is not at work she is studying Criminology and Politics as well as running her cheerleading club.
This Week's Team Pick ...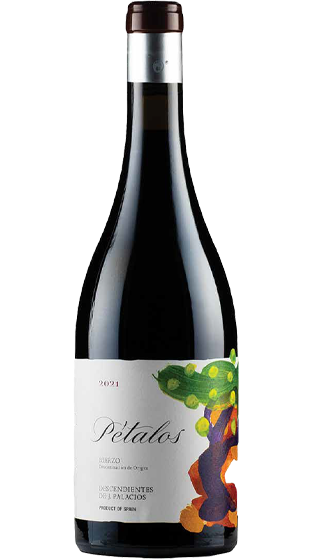 Descendientes De J Palacios
Petalos 2012
Small plots of old Mencia vines clinging to their steep Bierzo slopes produce an intense floral nose atop savoury ... More>
now
$27.99
case of 12 $26.99 / unit