New Zealand Free Phone 0800 733 505
Fine Wine Delivered Since 1945
Search
Glengarry Victoria Park

| | |
| --- | --- |
| Address: | Cnr Sale and Wellesley St, Auckland |
| Phone: | 09-308 8346 |
| Store Manager: | Dee Connor |
| Email: | vicpark@glengarry.co.nz |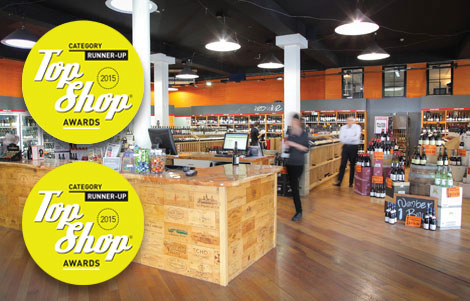 | | |
| --- | --- |
| | |
| | Delivery |
| | Free Parking |
| | Ice |
| | Fine Wine |
| | Glass Hirage |
| | Room Hirage |
| | Tastings |
| | Wine Courses |
Hours

| | | | |
| --- | --- | --- | --- |
| Today | 9:00am | - | 8:00pm |
| Sunday | 10:00am | - | 6:00pm |
| Monday | 9:00am | - | 8:00pm |
| Tuesday | 9:00am | - | 8:00pm |
| Wednesday | 9:00am | - | 8:00pm |
| Thursday | 9:00am | - | 8:00pm |
| Friday | 9:00am | - | 8:00pm |
Glengarry Victoria Park, or "Vic Park" as it is often referred to, is our flagship store in Auckland. Located underneath Sale St Bar, this site offers conference facilities, a Fine Wine cellar, Dida's Wine Lounge and has a comprehensive selection of Champagne that's hard to beat, plus it has off street parking for customers at the Wellesley Street entrance. Not far from the Victoria Park Market and motorway connections, this is an ideal stop for those working in downtown Auckland but heading onto the motorway after work.
Tasting & Events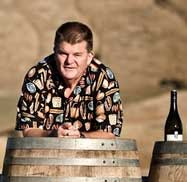 Pinot Noir Club: Escarpment 'Insight Series'

The Escarpment 'Insight Series' allows individual vineyard expression from exceptional sites within the Martinborough Geographic Indication. Larry McKenna has just released the 2011 'Insight Series' wines and to celebrate he is coming to Auckland to host a unique tasting; a vertical of his three Single Vineyards, all together in one tasting. That's right; nine wines, three vintages, three single vineyards. We'll start with a glass of his Kupe Chardonnay on arrival.
When: 7:00pm Tuesday 28 May
Where: Victoria Park, 118 Wellesley St, Auckland


Ardbeg and Glenmorangie

Join us as we taste whisky from two truly magnificent distilleries. Firstly we head to the Highlands and Glenmorangie. We will begin with 'new make spirit' then move on to the benchmark Original. Next whisky up will be the outstanding Eighteen Years Old finishing with the recently released 'Private Edition 4' Ealanta; nineteen year old malt aged exclusively in hand selected virgin casks made of slow-growth American oak and possibly the purest expression of whisky Glenmorangie has ever made. We then will head West to Islay and Ardbeg, a distillery that prides itself on being the 'Ultimate Islay Malt Whisky', commencing with Ardbeg 10 Years Old, a true statement of Islay. Then we will look at the 'Heart of Corryvreckan' followed by Uigeadail 'World Whisky of the Year 2009'. Finally, we will finish the evening with a dram of Ardbeg Galileo recently voted 'World Whisky of The Year' 2013.
When: 7:00pm Thursday 30 May
Where: Victoria Park, 118 Wellesley Street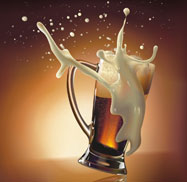 Craft Beer Club: Beer and Bourbon

Beer and Bourbon go very well together. Don't believe it's true? For June's craft beer club we have Luke Nicholas brewer of Epic beer and Nigel Kelly expert Bourbon guy from Auckland's House of Whisky, joining forces and taking us on yet another epic tasting journey. While the focus is on Epic's beers we'll be looking at how Bourbon and craft beer compliment each other in a tasting that will be a treat for your taste buds.
When: 7:00pm Thursday 6 June
Where: Victoria Park, 118 Wellesley Street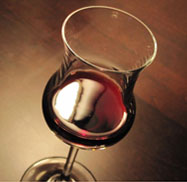 Vintage Port Tasting

Vintage Port is one of the oldest and greatest wine styles in the world. This evening we will be looking at some magnificent examples from the best houses spanning over 40 years. We will be trying the following bottles.1966 Warres, 1994 Grahams, 1997 Fonseca, 2000 Grahams, 2003 Warres, 2007 Taylors Quinta de Vargellas VV, 2009 Quinta de la Rosa, 2009 Barros.
When: 7:00pm Wednesday 12 June
Where: Victoria Park, 118 Wellesley St West, Auckland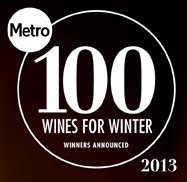 Metro Top 100 Wines for Winter

Join Metro editor Simon Wilson, chief wine judge Paul Tudor MW and other Metro judges, as well as winemakers from around the country, to experience the Metro 100 Wines for Winter. The ticket price includes tastings of the Metro Top 100 Wines for Winter, accompanying food, the latest issue of Metro, a tasting note pad and live music. Plus, purchase on the night and you'll go in the draw to win a prize pack of wine, Riedel glassware and a 3-month subscription to Metro.
When: 5:30-8:00pm Thursday 13 June
Where: Victoria Park, 118 Wellesley St West, Auckland


Old Bottle Dinner

Fast becoming an institution, the Old Bottle Dinner allows every guest to bring something from their cellar that is at least ten years of age (or much older in some cases), and we always seem to find some gems here in the Victoria Park basement. You can drink only your own bottles for the evening, or share with other tables to try a wide range of rarities. The team at Dida's will prepare a delicious meal to enjoy with the wines. This will be a wonderful evening to make some new friends, and enjoy some amazing wines. If you would like to come but don't have anything to bring, please contact us and we can recommend a bottle from our cellar.
When: 7:00pm Friday 21 June
Where: Victoria Park, 118 Wellesley St West, Auckland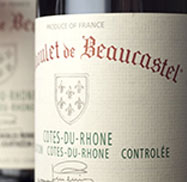 Superstars of the Rhone Valley

The Rhone Valley in Southern France is home to some of the world's greatest wines. Join our Fine Wine Manager, Regan McCaffery, as he takes us through eight of the absolute best examples from the pinnacle of their appellations. Yves Cuilleron 'Vertige' Condrieu 2009, Jean-Louis Chave Hermitage Blanc, August Clape Cornas 2007, Beaucastel Chateauneuf-du-Pape 2007, Rene Rostaing Cote-Rotie 'Cote Blonde' 2007, E. Guigal Cote-Rotie 'La Landonne' 2006, Jaboulet Hermitage 'La Chapelle' 2007, Jean-Louis Chave Hermitage 2009.
When: 7:00pm Wednesday 26 June
Where: Victoria Park, 118 Wellesley St West, Auckland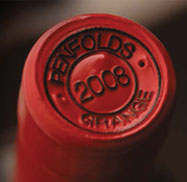 Penfolds Grange Vertical Tasting (Auckland)

What does a 100-point wine taste like? The 2008 release of the mighty Grange has been awarded the magic 100 out of 100 points by Robert Parker's Wine Advocate. In July, Glengarry have a limited number of seats available for a unique opportunity to try the Penfolds Grange wines, from 2001 through to the superb 2008, 100-point vintage. If you were buying these wines, you wouldn't see much change out of $5,000.00. A ticket to our tastings in Auckland or Wellington will cost you $350.00 a head, so it's a great chance to find out what this magnificent wine is all about without breaking the bank.
When: 7:00pm Tuesday 2 July
Where: Victoria Park, 118 Wellesley St West, Auckland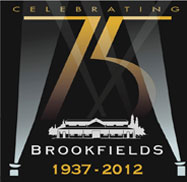 Brookfields 75th Anniversary

2012 was Brookfields 75th Anniversary, ('no' - it's not a typo.) Founded in 1937, the 2012 vintage sees Brookfields celebrating 75 years of being a vineyard/winery. Admittedly the wine styles have changed since the in the early years, moving from port, sherry and a little wine, to the range of premium Hawkes Bay varieties we enjoy today. We are celebrating Brookfields 75th Anniversary with a look back into the past, opening a wonderful selection of aged Brookfields 'Gold Label' Cabernet Merlot, going back to the 1995 vintage. Vertical tasting wines are: Brookfields 'Gold Label' Cabernet Merlot 2009, 2007, 2006, 2004, 2002, 2000, 1998 & 1995.
When: 7:00pm Thursday 11 July
Where: Victoria Park, Wine Room, 118 Wellesley Street


The Team
DEE - Site Manager for Victoria Park, she loves drinking Riesling, has worked 8 years on super yachts, and studied Hospitality Management.
SAMUEL - is malt mad. He loves a good single malt almost as much as he enjoys talking to another malt enthusiast. Whether you're a lover of Lagavulin or Bladnoch come by and have a chat.
DENISE - is one of our most experienced sales person down here at Vic Park. If you are looking for exceptional customer service and a bit of Italian crazyness, she is the one you are looking for. Ask her about her 17 years in the Veneto!
ZANE - is our beloved Store Manager. Originally from Wellington, he's madly into fine wine and enjoys Burgundy and Spanish wines.
ASHLEE - is our resident artist - studying to be a art teacher after finishing her Bachelor of Fine Arts at Elam last year. Originally from Central Otago, when she is not sculpting, Ashlee is tasting her way through our Riesling shelves - Yum!
AMELIA - is currently studying Law, loves whisky she has been part-time for just over a year with Glengarry Victoria Park.
BEN - likes Pinot, Riesling and Aussie GSM's, he's learning Spanish and supports the Warriors.
GABRIELLA - is currently studying Architecture at university, competes in rhythmic gymnastics and is always happy to help out here on a Sunday.
MILLICENT - is currently studying law and arts at Auckland University. She grew up holidaying on a family vineyard on Waiheke Island which ignited a life long passion for wine.