New Zealand Free Phone 0800 733 505
Fine Wine Delivered Since 1945
Search
Glengarry Store Locations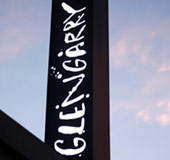 At Glengarry we love our bricks and mortar. We believe our customers still want to touch and taste the product. And our customer gets the same high level of service, the same quality of product, the same offer and price no matter which store they shop at - that's our guarantee.
Our stores are a mecca for wine lovers. The emphasis is on selling good and exciting wines that attract the wine conscious consumer, as well as providing the best in beers, spirits, specialty deli foods and merchandising. Promotional activity combined with quality staff have been the forefront of our business strategy.
Click on your local store below to see what new exciting things are happening!