New Zealand Free Phone 0800 733 505
Fine Wine Delivered Since 1945
Search
Westmere
If your view of wine tastings is one of hushed tones, much sniffing and swirling, and writing copious notes, you need to get up the stairs at funky Westmere, and have a wine tasting experience of a different kind. Proportioned so the numbers ensure conviviality and discussion, the room plays host to the effusive store manager, or whichever passing winemaker or knowledge hound he has snared for his ever bulging tasting schedule. Good wines, great fun.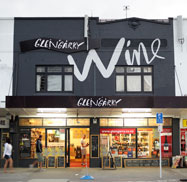 Friday Night Tastings - no need to book, just drop by

That's right, every week, in every Glengarry store, there's a few open bottles for tasting on a Friday evening and our friendly team are always happy to answer any questions you may have about a particular drop. We'll have a few bottles open each Friday to tempt your palate, so feel free to drop on in!
When: 4:30 - 6:30pm Friday 24 May
Where: Westmere, 164 Garnet Road



Tasting Clubs
Auckland
Wellington