New Zealand Free Phone 0800 733 505
Fine Wine Delivered Since 1945
Search
Glengarry Westmere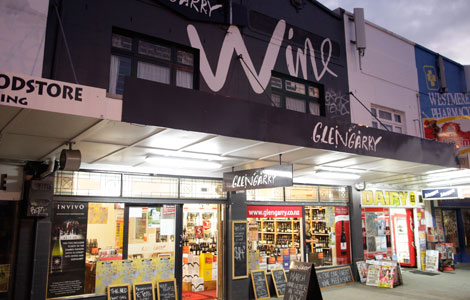 | | |
| --- | --- |
| | |
| | Delivery |
| | Free Parking |
| | Ice |
| | Room Hirage |
| | Tastings |
Hours

| | | | |
| --- | --- | --- | --- |
| Today | 10:00am | - | 9:00pm |
| Friday | 10:00am | - | 9:00pm |
| Saturday | 10:00am | - | 9:00pm |
| Sunday | 11:00am | - | 7:00pm |
| Monday | 10:00am | - | 8:00pm |
| Tuesday | 10:00am | - | 8:00pm |
| Wednesday | 10:00am | - | 8:00pm |
Westmere is located in Auckland's inner west, with nearby Cox's Bay and park providing a relaxing leafy environment in this trendy urban area. Locals can frequent the Garnet Rd Café or there's the renowned Westmere Butchery, plus of course, Glengarry Westmere, also part of the Garnet Rd shops. Nestled between the Garnet Road Food store and London Dairy, it offers a one stop shop for locals as well as for those passing through, whether heading further west towards Point Chevalier or North over the bridge towards the shore.
Tasting & Events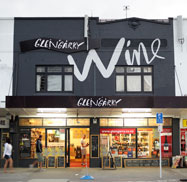 Friday Night Tastings - no need to book, just drop by

That's right, every week, in every Glengarry store, there's a few open bottles for tasting on a Friday evening and our friendly team are always happy to answer any questions you may have about a particular drop. We'll have a few bottles open each Friday to tempt your palate, so feel free to drop on in!
When: 4:30 - 6:30pm Friday 24 May
Where: Westmere, 164 Garnet Road


The Team
LEE - is a wine loving Cantabrian fresh back from a decade in the UK, where he cast a thirsty eye over Europe & the Americas finest vino.
KRISTINE - Kristine has from come from a career in travel and tourism and has a passion for spicy Syrahs and oily Pinot Gris. She is a valuable part time member of Glengarry, whilst completing her degree in Public Relations at AUT.
CRAIG - Originally from Canada, Craig is new to the Westmere team. Currently studying English at Massey University, he has a taste for our boutique beer selection and single malts.
DONNA - Also a new addition to Westmere, Donna is an avid kite surfer and motorbike enthusiast; and enjoys a good Sauvignon Blanc and Pinot Gris.
This Week's Team Pick ...


Brookfields
Robertson Pinot Gris 2012
Peter Robertson was doing this varietal well before it became a trend downunder. With its vivacious, dry, aromatic ... More>
now
$16.99
case of 12 $16.49 / unit