New Zealand Free Phone 0800 733 505
Fine Wine Delivered Since 1945
Search
Devonport
Ahh, the gentle lapping of waves, the pretty pictorial panorama of the city skyline, the village atmosphere - what better environment could there possibly be to taste and discuss a few quiet wines of an evening? Our Devonport store on the sunny North Shore hosts regular tastings taken by roving winemakers, wine tasters and so-called knowledge experts - including Charles Wood, the Store Manager. You get to drink eat and learn - there are always intriguing cheeses - and enjoy much conviviality. Why not join us?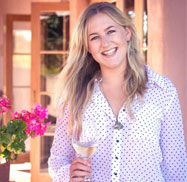 Isabel Winery Tasting with Caitlin Tiller

Join Caitlin Tiller from Isabel as she takes us through their Estate wines, each matched with a Dida's Tapa. Isabel Estate is nestled into the heart of the Wairau Valley in Marlborough, situated at the top of the South Island of New Zealand. Marlborough is New Zealand's largest and most successful wine producing area renowned for the production of exuberantly fruity Sauvignon Blanc and intensely aromatic wines. We'll taste their Pinot Gris matched with Tuna Carpaccio; the Dry Riesling matched with Salmon Bilini with creme fraiche; the Chardonnay matched with Prawn cocktail and the Pinot Noir matched with Roasted lamb on rosemary skewers.
When: 7:00pm Wednesday 22 May
Where: Devonport, Dida's, 56 Victoria Road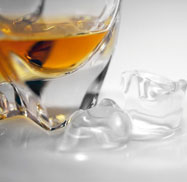 Taste of Scotland - Whisky Tasting

Hosted by Jak Jakicevich, owner of Glengarry, come and try some diverse Scottish Whiskies. Accompanied by traditional Scottish canapes. Scotch differs from Single Malts, in that Scotch Whisky is blended, bringing together a number of unique malts to produce harmony. It's less about a story of place and time but more a story of consistency.
When: 7:00pm Wednesday 12 June
Where: Devonport, Dida's, 56 Victoria Road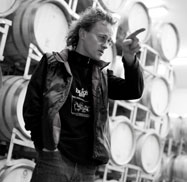 Rockburn Tasting with Winemaker Malcolm Francis

The very talented Malcolm Francis from Rockburn in Central Otago is joining us to take us through their wines matched with Tapas. The wines for the night are; Rockburn Tigermoth Riesling, Rockburn Chardonnay, Rockburn Fume Blanc and Rockburn Pinot Noir, all matched with Tapas crafted to enhance the wine.
When: 7:00pm Tuesday 25 June
Where: Devonport, Dida's, 56 Victoria Road



Tasting Clubs
Auckland
Wellington