New Zealand Free Phone 0800 733 505
Fine Wine Delivered Since 1945
Search
Glengarry Grey Lynn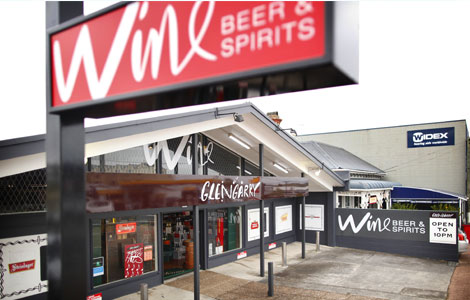 | | |
| --- | --- |
| | |
| | Delivery |
| | Free Parking |
| | Ice |
| | Glass Hirage |
| | Room Hirage |
| | Tastings |
Hours

| | | | |
| --- | --- | --- | --- |
| Today | 12:00pm | - | 8:00pm |
| Monday | 10:00am | - | 9:00pm |
| Tuesday | 10:00am | - | 9:00pm |
| Wednesday | 10:00am | - | 10:00pm |
| Thursday | 10:00am | - | 10:00pm |
| Friday | 10:00am | - | 11:00pm |
| Saturday | 10:00am | - | 11:00pm |
The suburb of Grey Lynn is centred around Grey Lynn Park, 3km to the west of the city centre and is a popular Auckland inner residential suburb; the Grey Lynn Park Festival draws large crowds each year. Williamson Avenue, where Glengarry's local retail store is, and Crummer Road are the major through streets and although the suburb was once a cheaper living option in the 50's, attracting many students and lower income families to rent in the area, the current value of properties has lifted considerably bringing with it consequent changes in demographics.
The Team
MELLISSA - The newest member of Grey Lynn. Having spent several years in Sweden, Mellissa's enjoying trying all the wine New Zealand has to offer.
MARK - One of the part time crew at Glengarry Grey Lynn, like the rest of the team, Mark was employed by La Vino and we are pleased to have him as part of the Glengarry team.
MEGAN - A country girl who handles working in the city in the only way she knows how ... enthusiastic sampling. She loves wine, food, travel and culture. One at a time is great, all four together is perfection.
MATTHEW - Often mistaken for a younger more handsomer version of Woody Allen, Matt has transferred to Glengarry after managing the La Vino store for 5 years. He's well schooled in everything wine and beer so come in and ask him for advice!
JESSICA - Hailing from the sunny Hawkes Bay after spending 4 years working for various vineyards, Jess is finishing up her degree in Wine Science, whilst tasting her way through our extensive European Wine selection.
PHILIP - In between working part time at Grey Lynn, Phil is a wine writer and wine tour operator in Auckland. He is a big fan of Nga Waka's Three Paddles Chardonnay!
This Week's Team Pick ...