New Zealand Free Phone 0800 733 505
Fine Wine Delivered Since 1945
Search
Glengarry Courtenay Place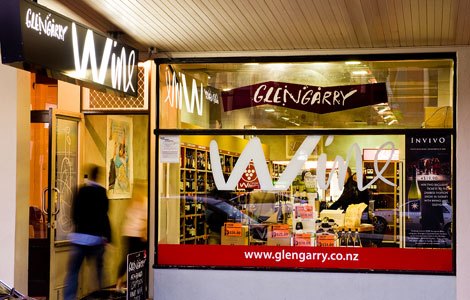 | | |
| --- | --- |
| | |
| | Ice |
| | Tastings |
Hours

| | | | |
| --- | --- | --- | --- |
| Today | 10:00am | - | 10:00pm |
| Friday | 10:00am | - | 11:00pm |
| Saturday | 10:00am | - | 11:00pm |
| Sunday | 10:00am | - | 9:00pm |
| Monday | 10:00am | - | 9:00pm |
| Tuesday | 10:00am | - | 9:00pm |
| Wednesday | 10:00am | - | 10:00pm |
Our Courtenay Place store is sited within The Paramount building, the oldest surviving cinema in Wellington, well positioned in the heart of Wellington's inner city district of Te Aro. With its myriad of eateries, bars and theatres such as BATS and the St James, Courtenay Quarter is a lively evening entertainment precinct frequented by Wellingtonians and tourists alike.
The Team
HANNAH - Hannah is in her first year of studying Hospitality Management. She has a background in wine sales, dancing and coffee. Her favourite wine is Pinot Gris and she likes discovering new ciders.
TRISTAN - Moved to Wellington after travelling through China and India. Tristan is an avid homebrewer and loves the craft beer scene in Wellington. He loves American Pale Ales, big Aussie reds and fresh flinty French chardonnays.
MORGAN - Morgan is in her last year of studying Biomedical Science. She loves art, planning places to travel and Riesling!
SOPHIE - Moved in to Courtenay Place after a few years at the Thorndon Quay store, before that she was studying winekmaking in Marlborough. Sophie loves Riesling and Champagne.