New Zealand Free Phone 0800 733 505
Fine Wine Delivered Since 1945
Search
Tastings & Events

The word 'wine tasting' can actually call to mind all manner of horrors for some. Intimidating? Snooty? Not ours, no sir. All our tastings, whether in our beautifully appointed cellars or specific spaces instore, are conducted with enjoyment and education at the top of the agenda.  Whether it's a winemaker-hosted event, or one of our knowledgeable, friendly staffers swirling the good stuff, you're in good hands. Click on a store near you, and see what they're up to.

To view just how sociable our tasting are, you can view our Spanish tasting night here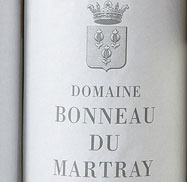 Bonneau du Martray Vertical Tasting

Bonneau du Martray has been run by Jean Charles de la Morniere since 1993, since 1994 Jean-Charles has been fine-tuning the estate that his father brought back to life. The vineyards is on the side of the great Corton Hill, near Pernand and is one of the greatest white wines produced in Burgundy. We are thrilled to be working with Jean-Charles and to have the opportunity to show you 7 vintages of Corton Charlemagne, from 2004 through to the recently arrived 2010 vintage. We will be holding a series of three tastings in May and hope that you can join us at one of them. These wines are very special and this will be a unique tasting.
When: 6:00pm Wednesday 22 May
Where: Thorndon Quay, 232 Thorndon Quay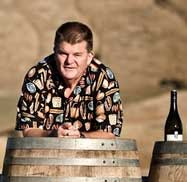 Pinot Noir Club: Escarpment 'Insight Series' 2013 Release

The Escarpment 'Insight Series' allows individual vineyard expression from exceptional sites within the Martinborough Geographic Indication. Larry McKenna has just released the 2011 'Insight Series' wines and to celebrate he is coming to Auckland to host a unique tasting; a vertical of his three Single Vineyards, all together in one tasting. That's right; nine wines, three vintages, three single vineyards. We'll start with a glass of his Kupe Chardonnay on arrival.
When: 7:00pm Tuesday 28 May
Where: Victoria Park, 118 Wellesley St, Auckland


Ardbeg and Glenmorangie

Join us as we taste whisky from two truly magnificent distilleries. Firstly we head to the Highlands and Glenmorangie. We will begin with 'new make spirit' then move on to the benchmark Original. Next whisky up will be the outstanding Eighteen Years Old finishing with the recently released 'Private Edition 4' Ealanta; nineteen year old malt aged exclusively in hand selected virgin casks made of slow-growth American oak and possibly the purest expression of whisky Glenmorangie has ever made. We then will head West to Islay and Ardbeg, a distillery that prides itself on being the 'Ultimate Islay Malt Whisky', commencing with Ardbeg 10 Years Old, a true statement of Islay. Then we will look at the 'Heart of Corryvreckan' followed by Uigeadail 'World Whisky of the Year 2009'. Finally, we will finish the evening with a dram of Ardbeg Galileo recently voted 'World Whisky of The Year' 2013.
When: 7:00pm Thursday 30 May
Where: Victoria Park, 118 Wellesley Street



Tasting Clubs
Auckland
Wellington